Serving the Westside of Los Angeles, Doggie Bliss is a highly rated and dependable dog walking and pet sitting service based in Santa Monica, CA. Our goal is to provide our clients with the very best, personalized pet care, while allowing them to be completely relaxed and worry-free. We are comprised of a very small group of professionals that have turned their passion and love for pets into a career. Each of us strive to give your pet just the right amount of affection and exercise to guarantee his or her maximum health and happiness. We understand that just like people, animals have their own unique personalities. For this reason, we treat each pet as an individual in order to better recognize their different needs and likes. We also pride ourselves on learning the expectations of each pet owner to ensure that our clients are more than satisfied with our service!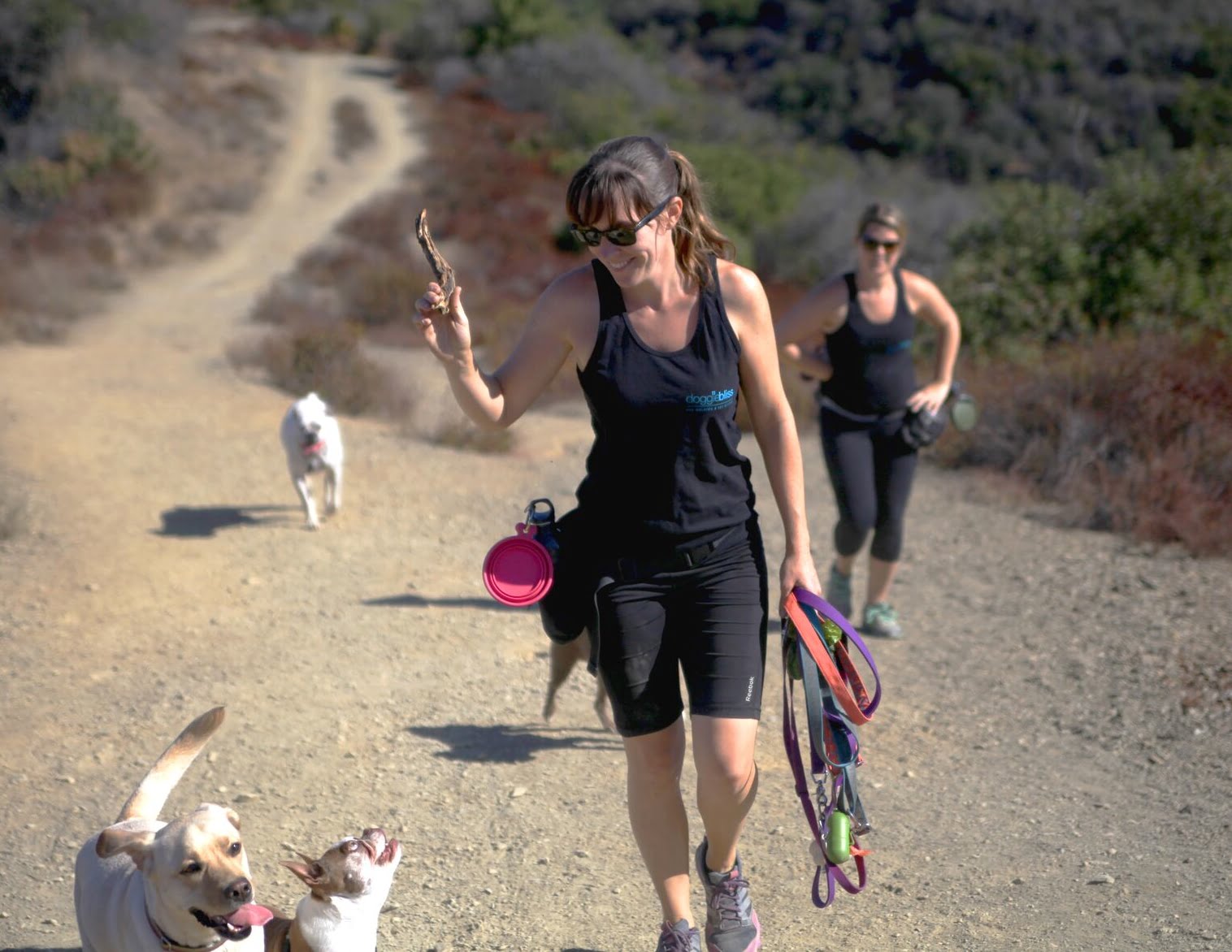 Originally from New York, Shannon has been working with animals professionally for over 15 years. She has a deep love and passion for animals, which has been with her since very young age. At five years old, when asked "what do you want to be when grow up?" Shannon quickly answered "I want to own a puppy store!" – (not knowing the moral implications of course!) Her favorite place to go as a child was a local, family-owned pet store, which she later managed for many years, while earning a double bachelor's degree in Global Studies and Women's Studies. After moving to California to discover and follow her dreams, Shannon realized that her real dream was always right in front of her. She was destined to start a pet care business, and her years of experience in both animal care and customer service would allow her to achieve this goal with ease. In 2010, Doggie Bliss was born, and Shannon has never looked back! Shannon currently lives in West LA with her wife, Kat, two Boston Terriers, Mayson and Oliver, and two kitties, Chaplin and Willow!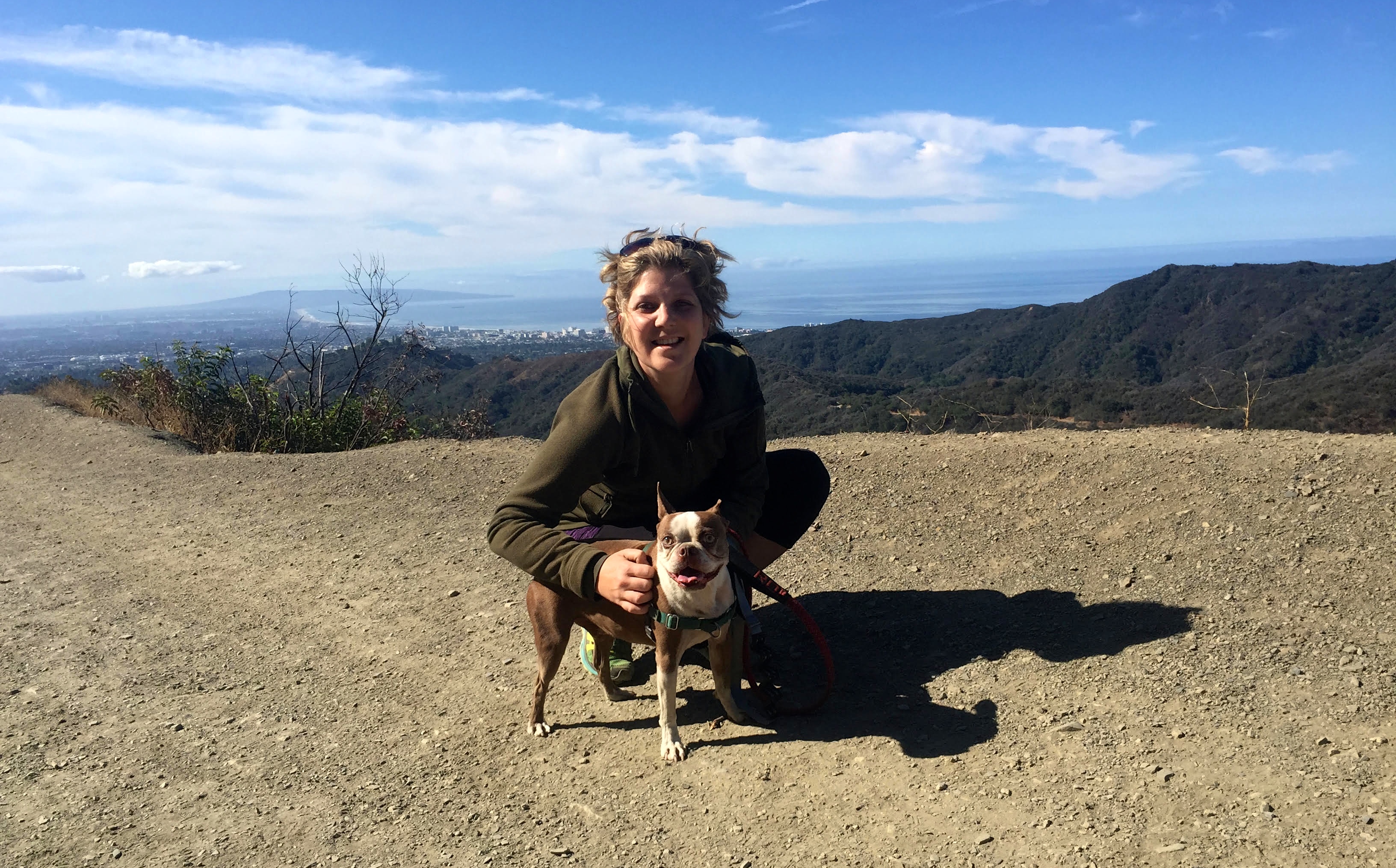 Kat is from a small town near Rochester, NY where her love for animals began!  She would go on nature hikes from the time she could walk, and owned several animals from dogs to hamsters and everything in between.  She holds a B.A. in Behavioral Studies, as well as a California State Cosmetology License.  Though she loves being a stylist, she feels happiest when she is around her fur-friends!  She has been with Doggie Bliss since it's beginning, and feels so lucky to be surrounded by animals and like-minded dog lovers on a daily basis!  When not working for DB, Kat loves hiking, skiing, beaching and vegan cooking. She dreams of starting a dog rescue on a farm, where the dogs can live free and safe until they find their forever homes!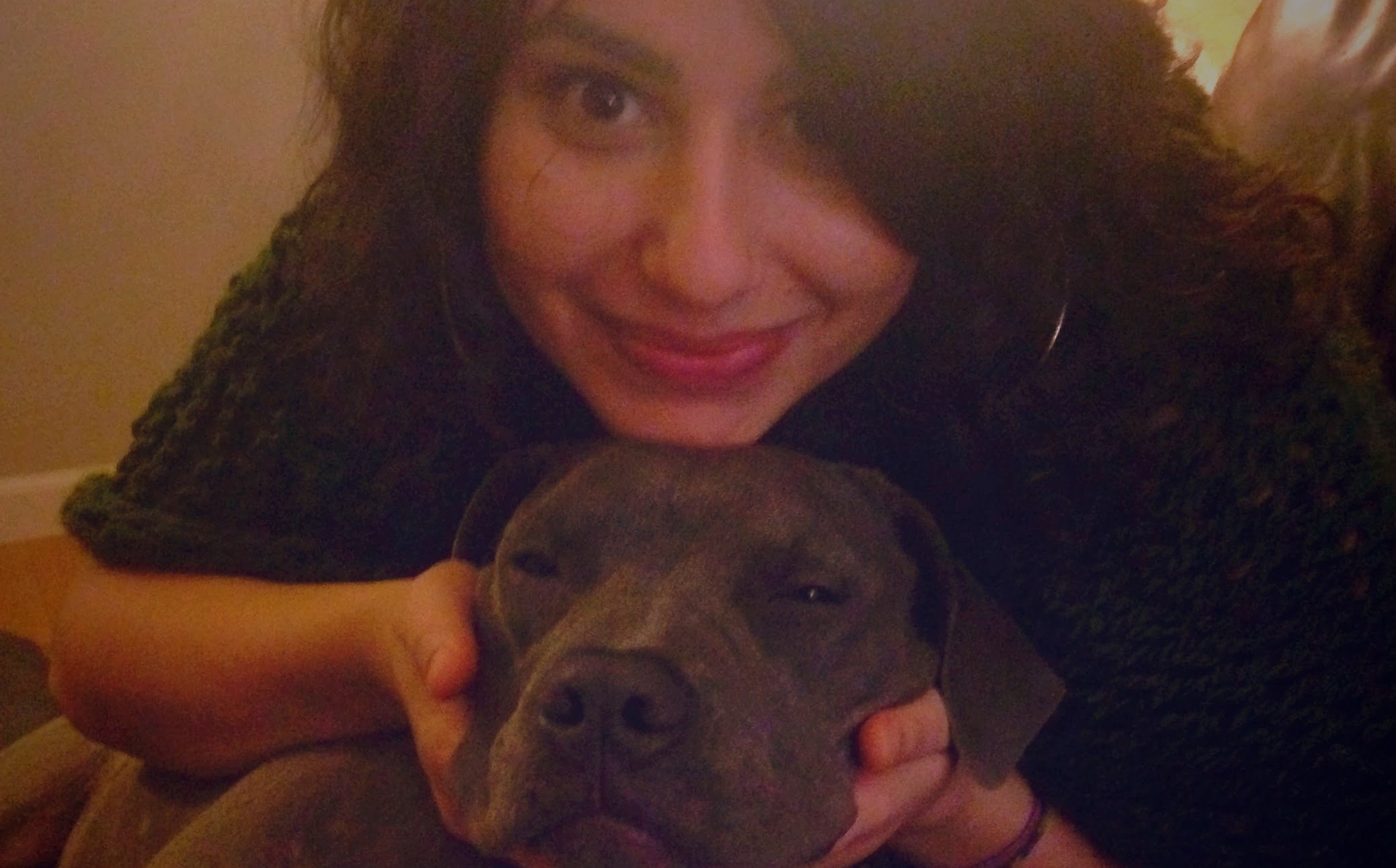 Tabitha is an animal-loving, Los Angeles native who has a special soft spot for man's best friend. As a child, there wasn't a dog that walked by who she wouldn't pet, and she was a member of several animal-themed book clubs. She's been lucky enough to have owned a lovable, soccer-playing mixed breed, named Cowboy, for seventeen years, and a strawberry-eating, long-haired, black cat, named Killer, for ten. She spends her time staying creative with writing and music-making, and staying active by playing soccer, and practicing yoga. Otherwise, you can find her happily walking the furry members of the Doggie Bliss Family!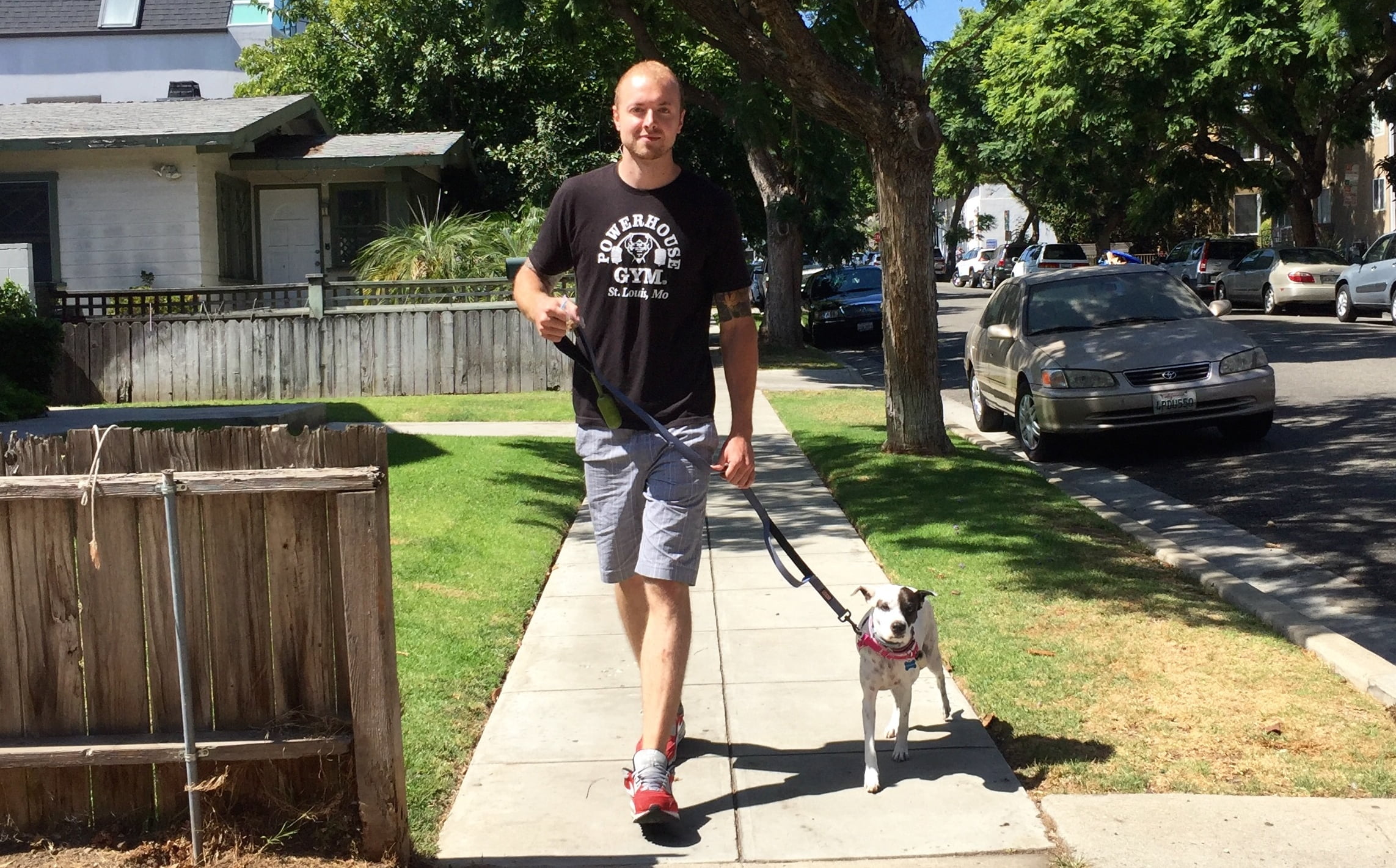 Brendon was born and raised in St. Louis , Missouri. He relocated to LA in 2015 to reach his goal of becoming a personal trainer. Shortly after living in LA, he realized his true passion was to fulfill a career in working with dogs. Growing up, Brendon always had a dog or two in his family. In his current living situation, he is not able to own a dog of his own, so naturally, walking and caring for dogs of Doggie Bliss is the next best thing! In his spare time Brendon enjoys working out, riding his motorcycle along the coast, and just enjoying California's sunshine.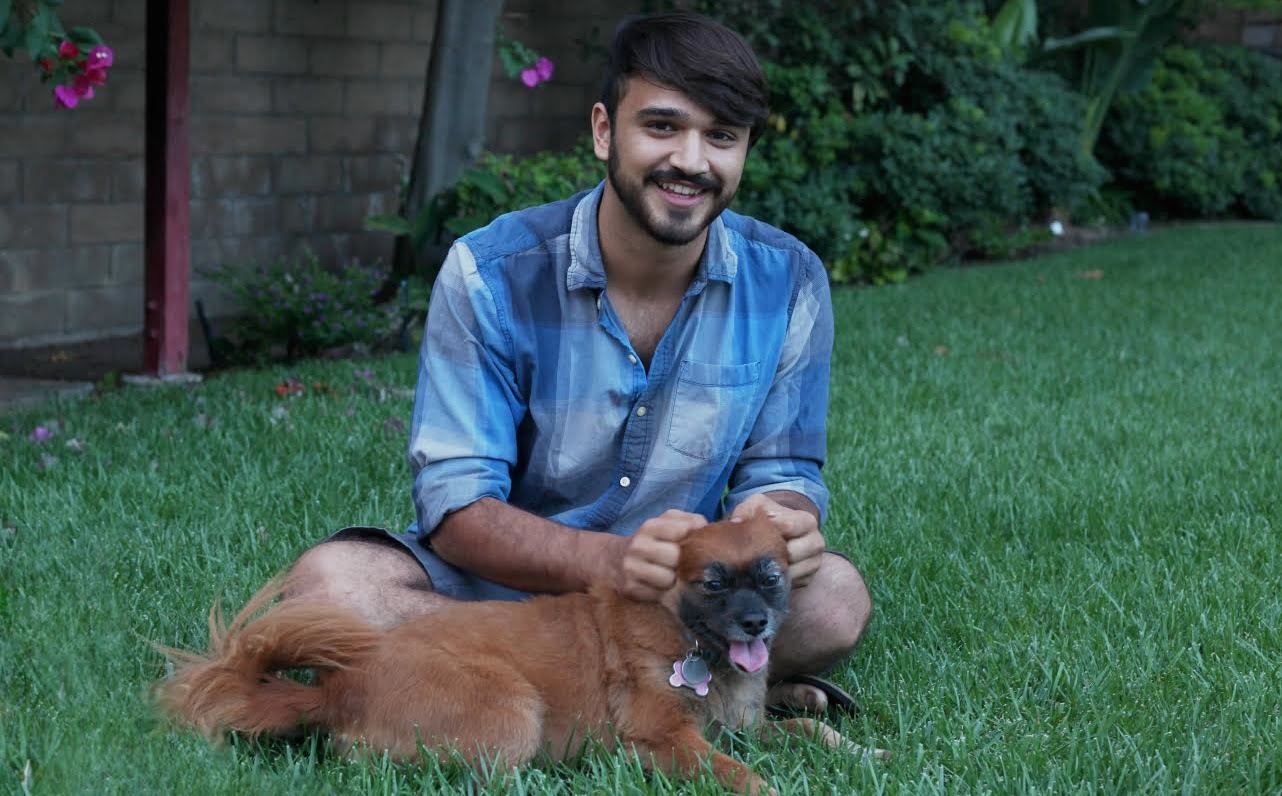 Arjan was born and raised in Whittier, California, where he would always hang out with his three best pups, Scout, Gigi, and Lola. He moved to LA when he attended USC's School of Cinematic Arts, where he earned his degree in Cinematic Critical Studies. Now he can be found curating Doggie Bliss' social media, walking dogs, and writing screenplays. Whenever he makes time to go to Whittier, he has to spend plenty of time running around with his family's dogs. Besides photographing dogs, Arjan enjoys spending his time watching a new TV show or movie, surfing, reading, and writing.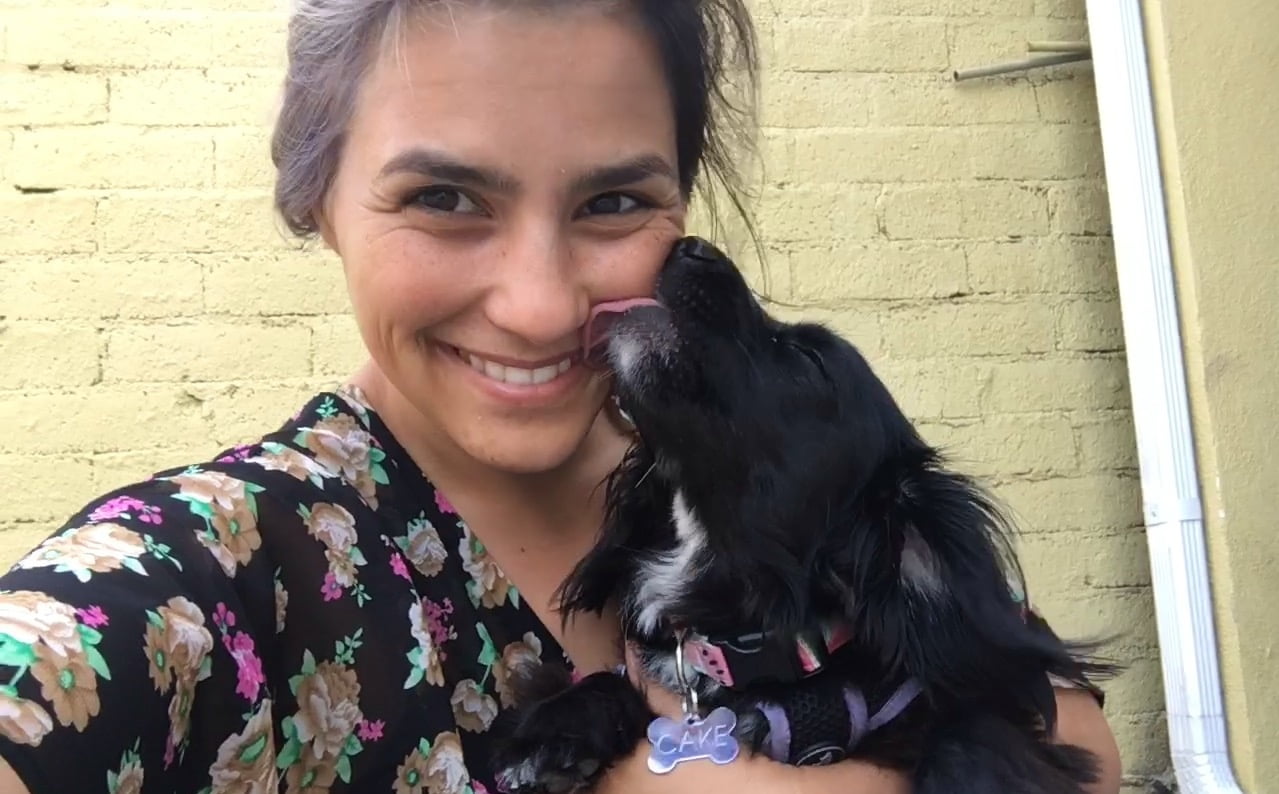 Alina is passionate about all animals. She grew up with dogs always at home and has enjoyed raising her own dog, Cake, from a puppy for the past 2.5 years. She's also loved working as a professional dog sitter for the last 2 years. She is passionate about positive reinforcement dog training and constantly researching new studies on dog behavior. Her neighbors' dogs know her well as she often arranges playdates with them and Cake. She spends her most of her free time making large scale paintings in her studio, miniature sculptures, indulging her husband's foodie hobbies, playing video games, running, bike riding, practicing yoga, and designing new terrarium-like environments for her unique cleft-lipped hamster.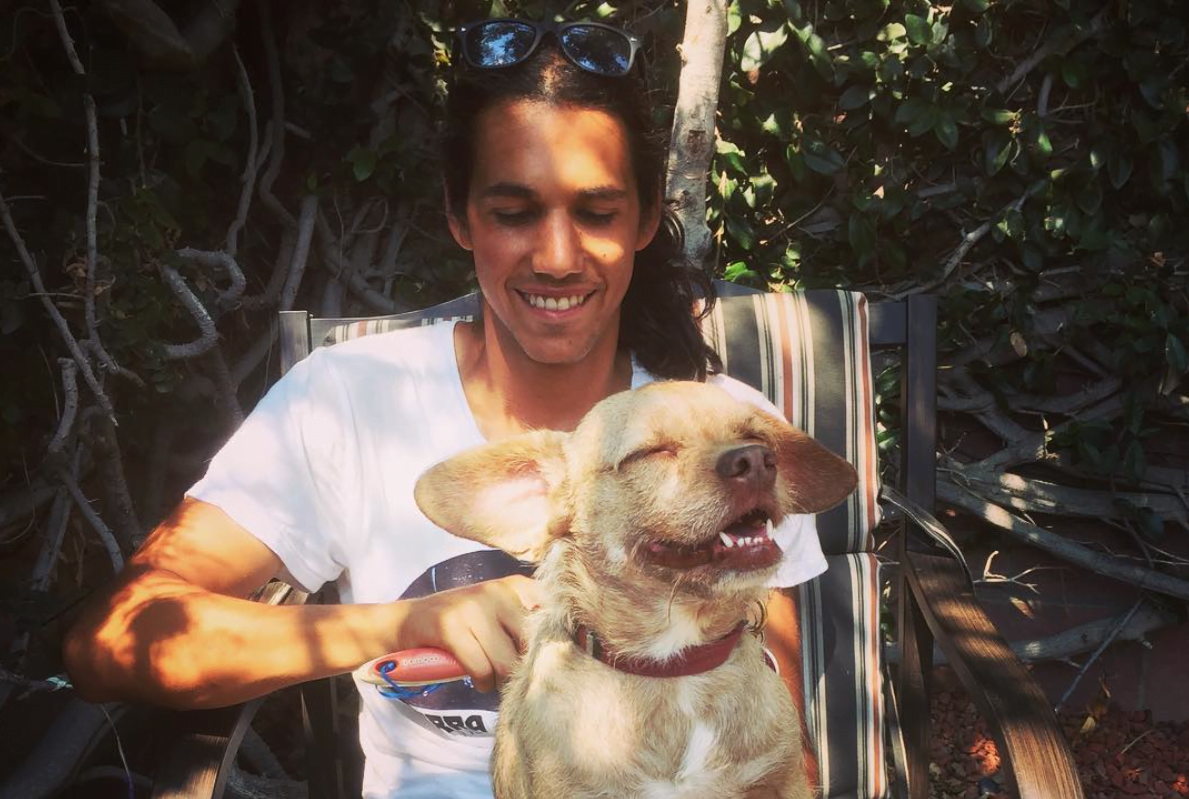 Dante is a Los Angeles native, born and raised near the waters of Venice Beach. He has been around animals since before he could walk, his first friend ever being his Golden Retriever, Mia. With a large family comes lots of pets, and Dante has always been the one to lend a helping hand for those pets when needed. After graduating college, he took a year to explore his passion for animals by working at a veterinary clinic as a veterinary technician. After discovering the medical side of pet care, he decided to go a different route, and really enjoys being able to bond with all of the doggies he walks on a regular basis. On his off time, Dante enjoys hiking, riding his bike or hitting up the beach.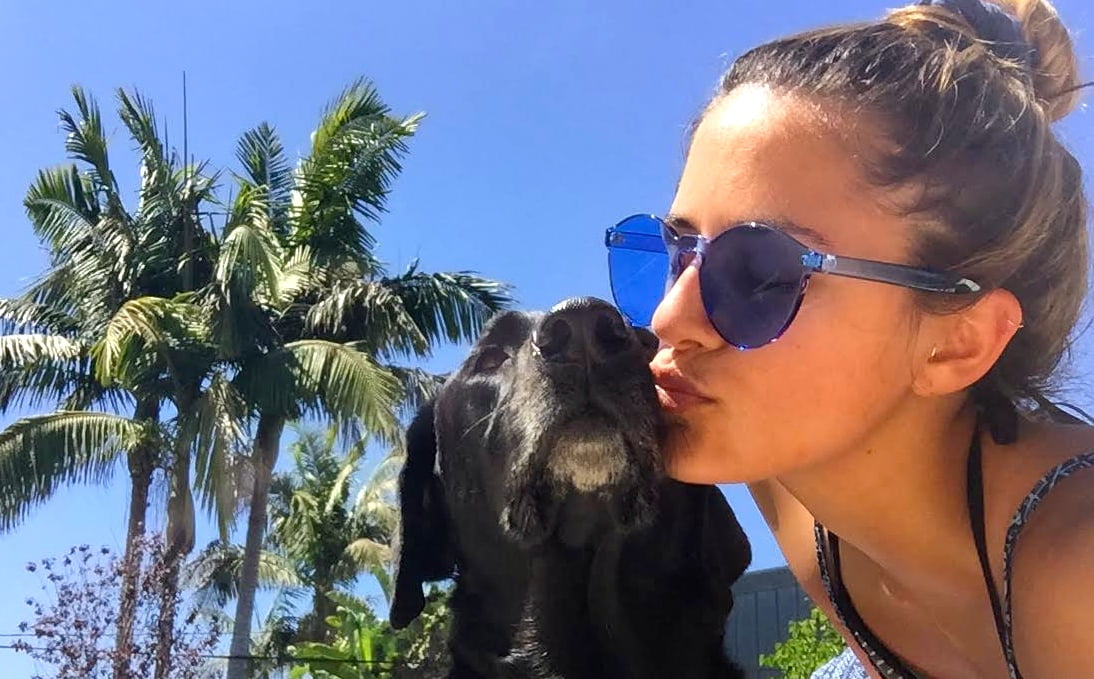 Born and raised on the Westside of LA, Cheyenne quickly became a dog-loving beach bum. She has loved animals since she was a small child and has worked and volunteered for doggie daycares and rescue foundations for years. Cheyenne has two Labs, Maggie & Layla, but could always use more dogs in her life, so she loves meeting and playing with all the Doggie Bliss pups. She is currently working towards a nursing degree and is excited to start her nursing career. In her spare time, Cheyenne loves to go camping, hit the beach, have fun with photography, or just hang out with her dogs.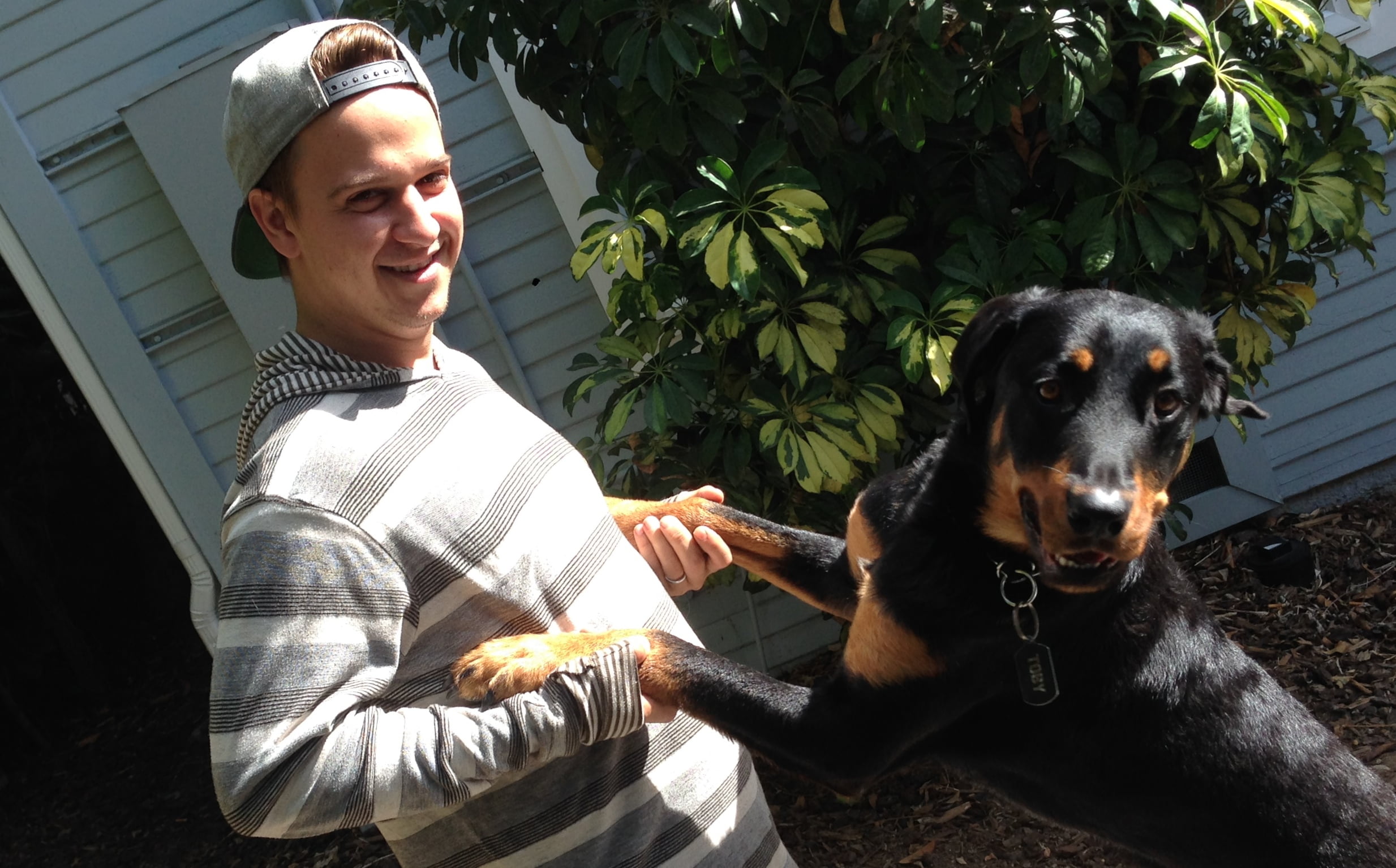 Alex was born and raised in New York City. He and his wife moved to Santa Monica in early 2017. Alex grew up in a home with several cats and dogs and as such, has been a lifelong animal lover. From the age of 13 onwards, Alex ran a successful small dog-walking and pet-sitting business in New York City. Now in Los Angeles, Alex is pursuing a career in real estate, but he is excited to be working with Doggie Bliss to keep nurturing his passion for working with animals. In his free time, Alex enjoys skateboarding, spending time with his wife, checking out new restaurants, and playing with his 100 pound Rottweiler-Doberman puppy named Toby!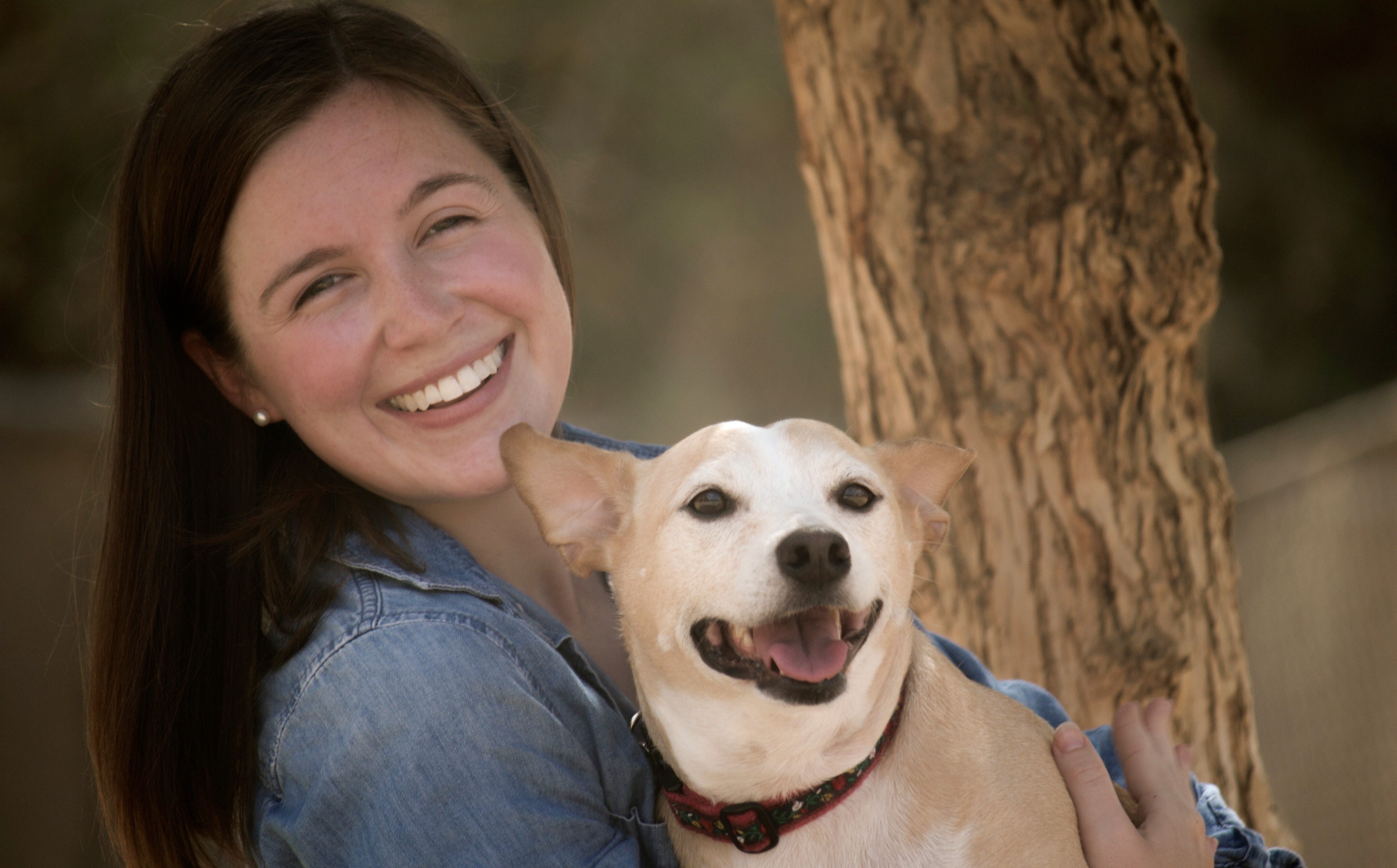 Harley is originally from Tennessee and just recently made LA her home with her partner, Jeremy, and adopted fur child, Piper. She grew up in a log cabin surrounded by cows and horses and acres upon acres of countryside and creeks to explore. Thankfully, her parents were open to having animals of all sorts so she and her brother had a miniature zoo of cats, fish, birds, rats, and of course, lots and lots of dogs while growing up. Needless to say, her love of animals started from an early age and continues today. When she's not enjoying time with all her pup and kitty friends, playing outside, practicing yoga, and breaking out into spontaneous song and dance.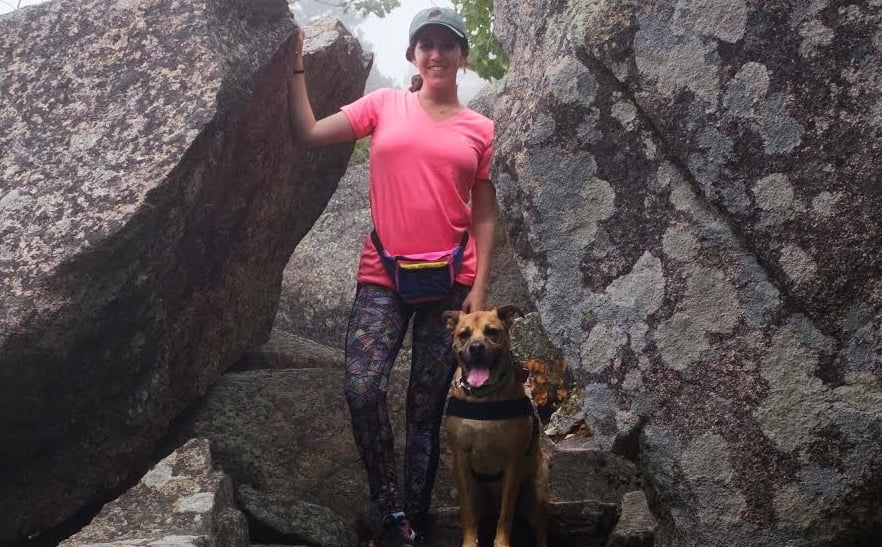 Layla is from Swarthmore (a small town outside of Philadelphia) and lived in Brooklyn for a few years before moving to Los Angeles. Layla's family had cats while she was growing up, yet she always longed for a dog; that dream came true 7 years ago when she adopted her best friend, Beans! She received her B.S. in Social Work at Syracuse University, and her J.D. at Cardozo School of Law, focusing on youth rights and criminal justice issues. However, her true passion is hanging out with animals. In her spare time, Layla enjoys hiking, camping, and snuggling with her dog (and any other dog she can find!).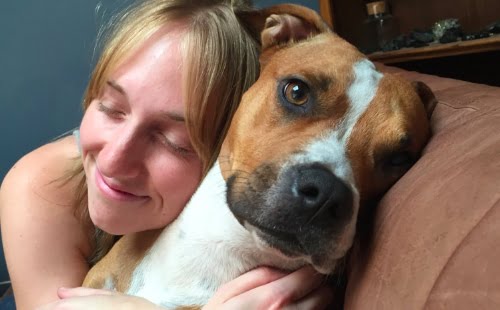 Originally from a small town in California, Megan's early life was marked by a love for all things nature. Being so close to nature instilled in her a deep love and respect for animals, and as such, she's been around animals her entire life. Megan currently has no dogs of her own, which makes her walks with Doggie Bliss pups super special. She loves getting to know an animal's unique personality and quirks. Megan also works as a private tutor and is studying to become a speech therapist. When she's not running all over LA, you can find her exploring eateries, petting dogs on the street, and being used as a throne by her cat, Louise.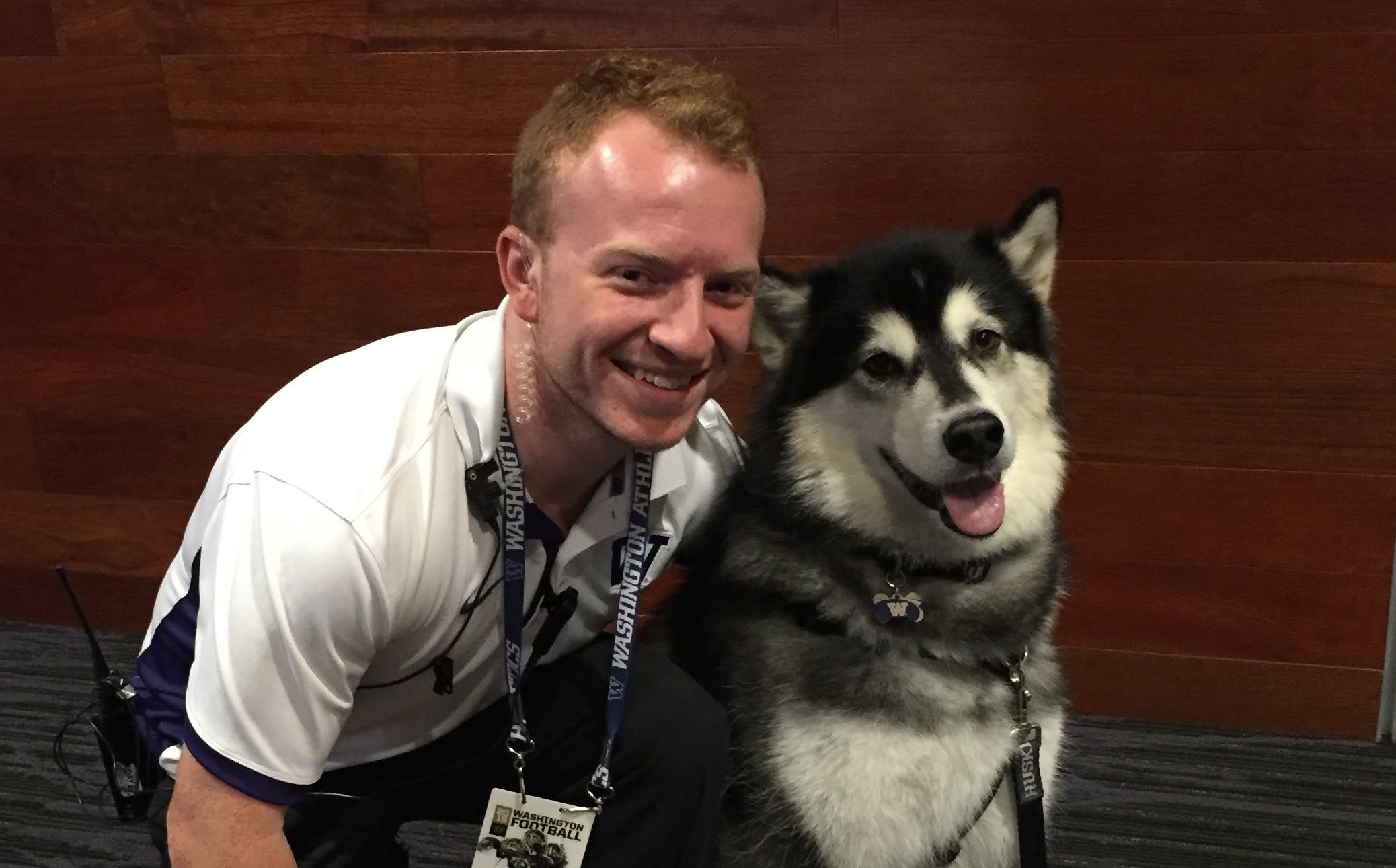 Max is a Seattle native who has been in love with dogs since he was a kid. He has spent many hours playing with dogs, running and biking with them, and watching far too many dog videos online. He currently owns an Australian Shepherd named Astro and takes the phrase "man's best friend" to heart. He is a big fan of small and large dogs, and considers his spirit animal to be a four-legged fuzzball. In his free time, he pursues stand-up comedy and improv, and enjoys applying his positive energy and enthusiasm to dogs and humans alike. His wildest fantasy is to live in a cabin with twelve dogs and spend his days running and frolicking with his favorite animal.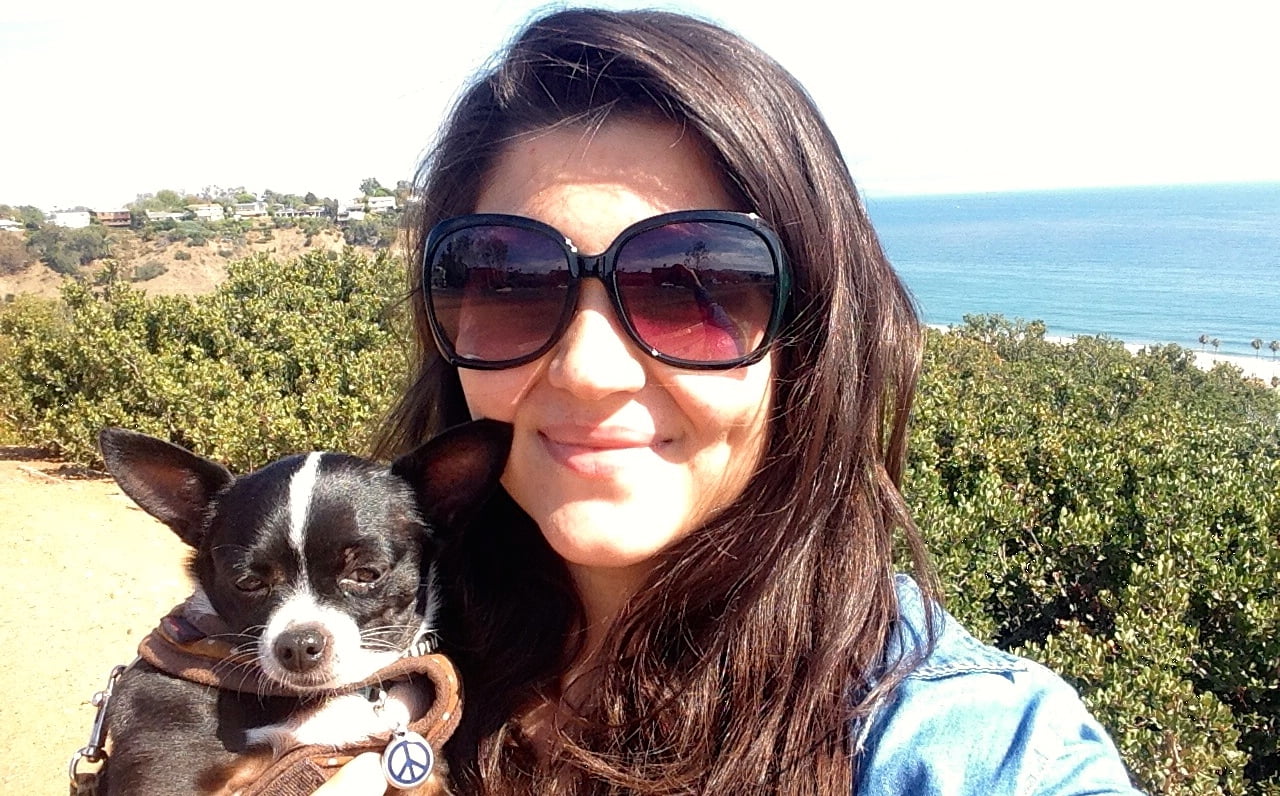 Molly is originally from Georgia, and has loved animals for as long as she can remember. Her father was a conservation officer during her childhood, so she frequently assisted with the rehabilitation of orphaned or injured wildlife such as fawns, owlets, and ducklings. She also loved her domestic pets, which ranged from a dog and cat to a cockatiel, and even a goat. Molly re-located to LA two years ago, and enjoys animals so much that she is working to complete a Biochemistry, B.S. degree in pursuit of veterinary medicine. She loves spending time in the sunshine with the sweet pups of Doggie Bliss, and in her free time you can find her practicing yoga, playing guitar, hiking, or photographing national parks.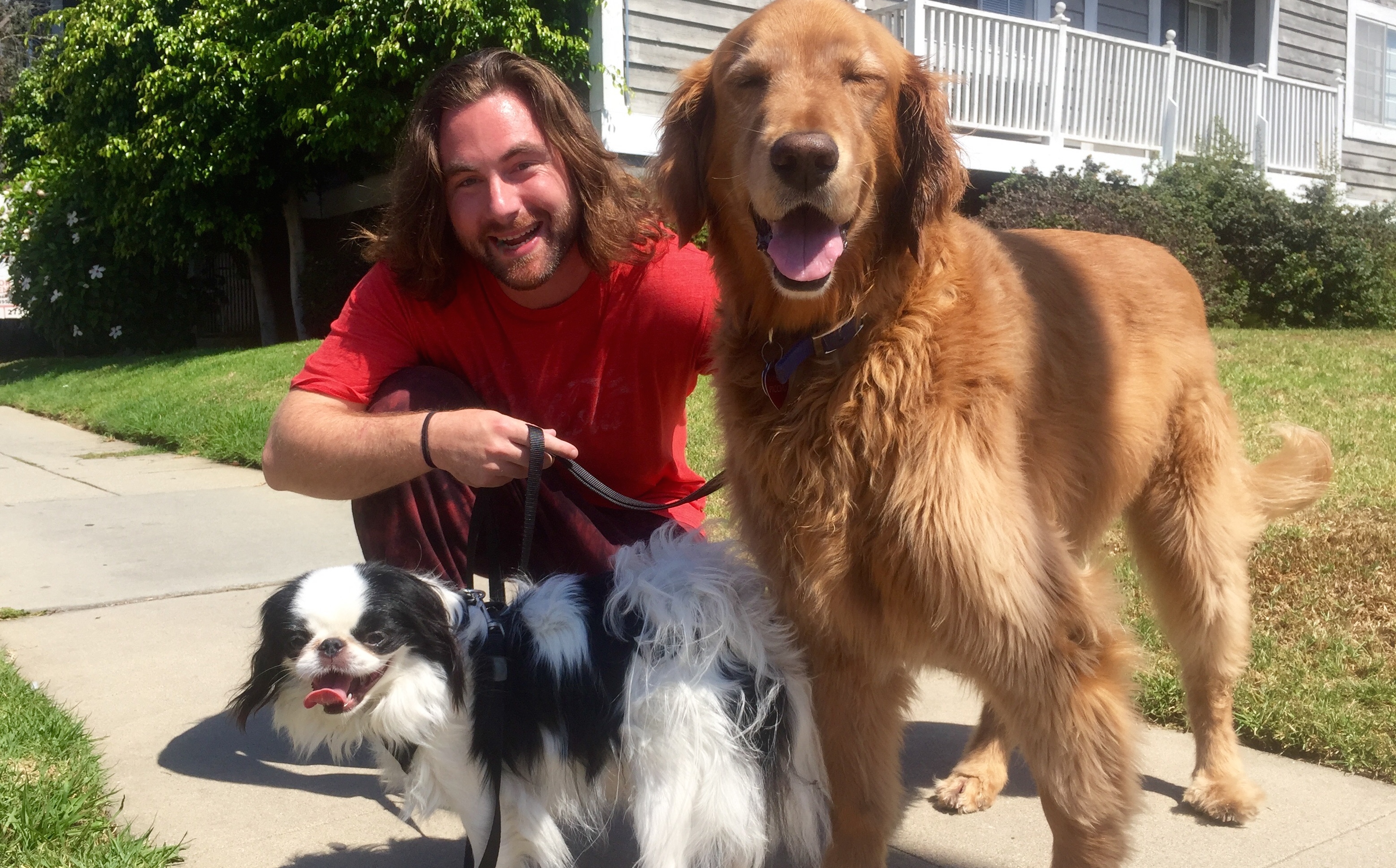 Originally from northern New Jersey, Brian relocated to West LA a little over a year ago.  Animals have always been an essential part of his life since early childhood.  Since his parents didn't want any pets, bringing home strays and hiding them in his room was a common occurrence.  After completing his B.S. for business management and exploring the suite side of life, he realized animals were the route for him.  His current living situation doesn't allow pets, so he gets his fix through spending time with the Doggie Bliss pups.  A long term goal for Brian is to become a Vet and work with various rescues & non-profit organizations.  In his spare time he enjoys teaching yoga and people watching in Venice.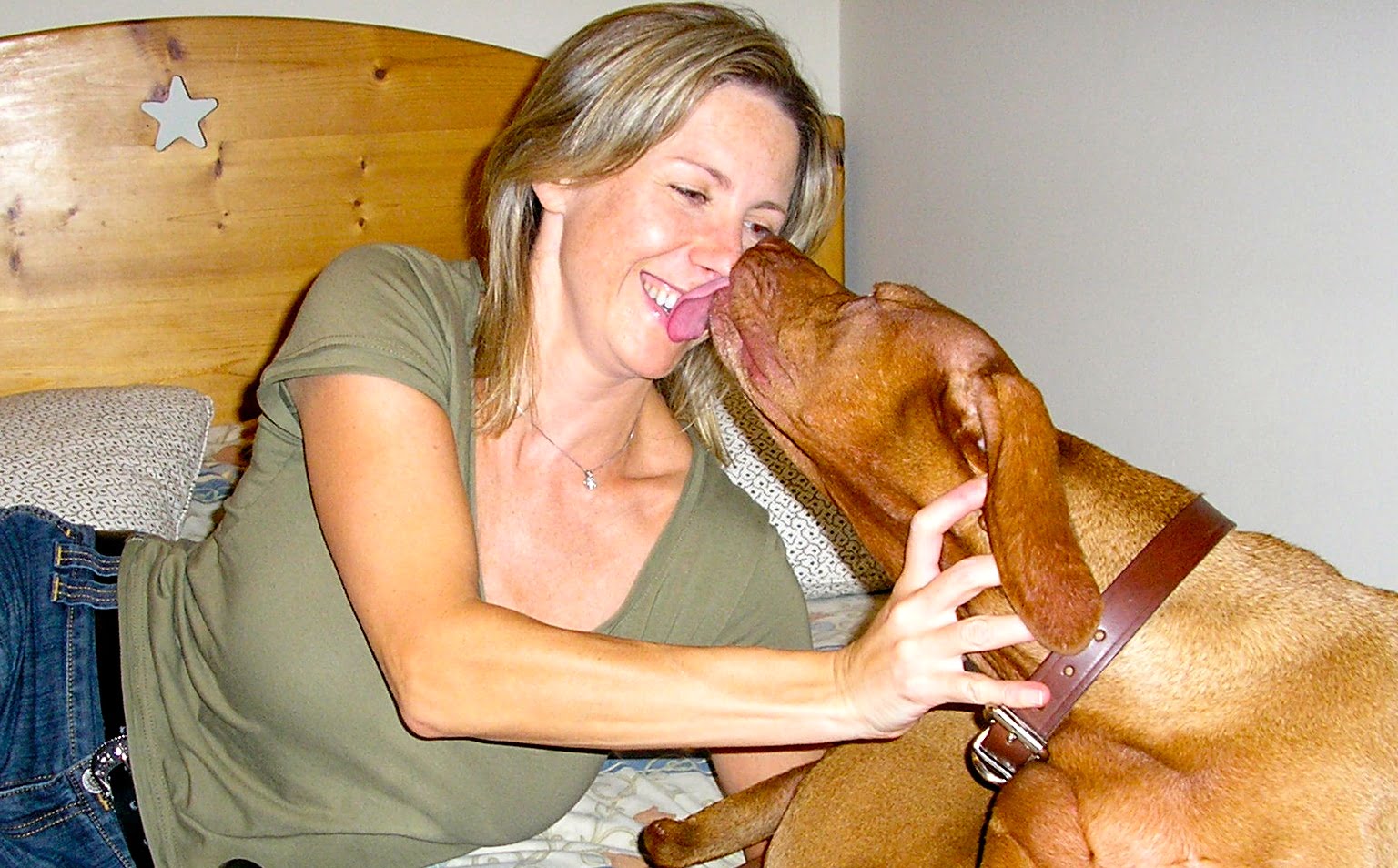 Anna is originally from Italy, and moved to Los Angeles 25 years ago to attend college. She graduated with a Business Administration degree, after which she worked for over 18 years in the hospitality industry. Anna grew up surrounded by German Shepherds, and was the proud mother of a Hungarian Vizsla, Nick, who sadly passed away last year at 15 years old. She has been taking care of animals for a long time, whether for friends and family or for other pet sitting companies. Her past and current clients have nothing but wonderful things to say about her, and her integrity, reliability, respect for others, and care and love for pets make her a perfect pet sitter. She is a true animal lover and if she could, she would adopt every animal that needed a home!