The Doggie Bliss Difference
Two core components make Doggie Bliss unique: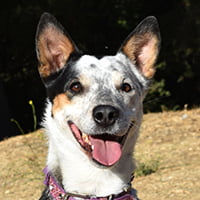 We Value Personalized Attention to Each Pet
Doggie Bliss has specialized in one-on-one, on-leash, neighborhood dog walking since 2010. We firmly believe that private walks are safer, and all dogs get more out of the individual attention that private dog walking provides. We also have incredibly high standards with internal quality checks for all dog walking, hiking, pet sitting and cat care services.
​Doggie Bliss Walking and Pet Sitting is a fully insured and bonded dog walking and cat sitting business, registered through the City of Santa Monica.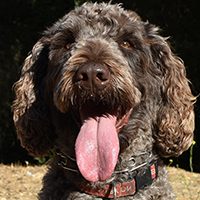 We Have the Best Dog Walkers in Los Angeles
Every member of our team is an employee, not an independent contractor. This allows us to say, with confidence, that ALL of our dog walkers are insured, bonded and professionally trained. Each staff member goes through multiple interviews, as well as background, reference and employment checks before joining the team. We pride ourselves on our selection, training, and continuing education for our walkers and office staff. We have an extensive employee handbook that allows us to ensure that each employee delivers the loving pet care and customer service that we have built our reputation on. Being able to set and enforce company standards helps ensure the quality of safety, happiness, and comfort that all of our clients and pets have come to depend on!
CLIENT REVIEWS
See what our wonderful clients are saying! Our goal is to provide the absolute best pet care so that clients are not only happily satisfied, but super excited by our service!

These folks are terrific. We've had two of their dog walkers over the past four years and our

...

experience has been really great. Our dog is an older dog,...

read more

They are doing a good job about covid protocol. My dog is very picky so I have been using just one

...

dog walker for the past year. They are profession and...

read more

Charlotte Hunt Harvey
21:35 07 Jul 20
We love Doggie Bliss! they are always so responsive and accommodating to whatever we need. Ellie

...

loves her hikes and walks and we've also had great experiences whenever we've had an overnight stay with Ellie.Cannot recommend Doggie Bliss enough!

read more

Lynn Miller
15:16 06 Jul 20
Doggie Bliss is the most caring and professional dog walking service! They have been hiking my

...

boxer Emmit for 6 years now, and he missed them so much during Quarantine. The dog walkers are so careful when they pick up Emmit and I never worry about COVID with them. Doggie Bliss follows the LA Dept of Health rules to the letter! Walks around my neighborhood weren't enough for Emmit and he started putting on weight. Thank goodness Doggie Bliss is back keeping him fit with long hikes!

read more

Like me, my dog Emmit put on some weight during Quarantine! Walks around the neighborhood just

...

weren't enough so thank God Doggie Bliss is back to hiking...

read more

Wendy Arnold
17:49 02 Jul 20
Doggie Bliss is beyond wonderful. They thoughtfully, reliably and professionally walk my dogs

...

allowing for a slow 'sniffy' cruise around several blocks for a total of one hour. My babies are tired and oh so happy after each meeting. I highly recommend Doggie Bliss to anyone who loves his/her dog.

read more

William Lucas
17:48 02 Jul 20
The Doggie Bliss walkers are extremely professional and reliable. They also LOVE dogs. When we

...

have needed special accommodation, the company has been flexible and responsive. Billing, too, is a breeze with online statements that are comprehensive and easy to review. We couldn't ask for a better service for our precious pups.

read more

Tracy Droz Tragos
15:43 02 Jul 20
Sparky, Bailey and Jasper LOVE Doggie Bliss - the walks, the overnight stays, the very kind care.

...

Jasper is NOT GREAT around other dogs - and his walkers are wonderful with him. Never had an issue - and the dogs are so happy with all their Doggie Bliss friends. I couldn't recommend more highly!

read more

She Prefers Dogs!
04:55 02 Jul 20
If you're like me, you need a dog walker you trust AND someone who is reliable, including holidays,

...

during illness, etc. Doggie Bliss is always there for me and, most importantly, my sweet furbaby. If a substitute is needed for my regular dog walker, they always give me plenty of notice and I get to meet the substitute dog walker ahead of time. HIGHLY RECOMMEND!!!

read more

Nabil Nathani
03:56 02 Jul 20
Love this service! Our dedicated walker is amazing and loves our dog has her own (and he loves her

...

too). This service has been helpful to us for years, during our busy workdays and when we are out on trips.Thank you doggie bliss!

read more

Nancy Cohen
01:20 02 Jul 20
I've known Shannon and her team for almost 10 years. Not only are they trustworthy, professional

...

and reliable, but they truly love animals. I had 2 older cats... Very spoiled, of course.. And they treated them with care and compassion. One has since passed, and I am sure his lonely buddy will enjoy their loving, human touch. Her capable and caring sitters were always accessible, responsive and dedicated to go the extra step for the kitties.

read more

Sara Solli
22:58 01 Jul 20
My dog, Axl, walked with Doggie Bliss for about 2.5 years, until I moved out of Los Angeles. He got

...

two walks each day, and we didn't have a single negative experience! In the mornings he went on buddy walks, and Doggie Bliss did a nice job of finding him a "buddy dog" who matched his temperament and energy level. In the afternoons, they took him to the local dog park. I really liked how flexible the scheduling system is and how they tailored their services to Axl's specific needs. They were never not been able to fulfill one of my requests for service, and Shannon was always super responsive when I have questions/special requests. Doggie Bliss made my life so much easier!

read more

Jay Gordon
22:25 01 Jul 20
We have three dogs and Doggie Bliss are the kind of people and service I'd like to give 6 or 7

...

stars to. We've been with them for years and years and they are safe and absolutely great at everything they do.

read more

Gerri Shane
22:04 01 Jul 20
My husband and I have been using Doggie Bliss and love it. Our pup was very scared of people coming

...

into the house and taking him for walks. Doggie Bliss worked with us to find the perfect walker and now he looks forward to his walks and loves his walker. Monica is super responsive, always follows up and it's great to have a consistent person for our pup. Thanks Doggie Bliss!

read more

Andrea Cannan Hervey
21:36 01 Jul 20
Doggie Bliss is the best! We have been using the service for about two years now and couldn't be

...

happier. Our regular walker, Sapphire, is absolutely delightful! My dog Moses, Is head over heels for her. He sits by the window every morning waiting for her arrival. She's always on time, always cheerful and full of love for our boy, Moses.

read more

Casey Taslitz
21:14 01 Jul 20
I cannot say enough positive things about the whole Doggie Bliss team. They are so quick to

...

respond, they treat my dog like their own and they are affordable. When my dog hears anyone from the team coming he goes NUTS. I would recommend them to anyone asking!

read more

Ivy Rashid
21:14 01 Jul 20
Shannon and her team are amazing. I've used Doggie Bliss' services for the past few years for my

...

dog and 3 cats and they are great! They have been very accommodating and keep us updated on everyone while we're out of town and even day-to-day while in the office. Definitely recommend them!

read more

Gail Weintraub
21:08 01 Jul 20

Libby Strobel
21:07 01 Jul 20
Doggie Bliss is my number one favorite dog walking service I have ever used. Our lab Winnie has

...

been going on walks and hikes with Doggie Bliss since we was a puppy (she's 7 now), and I have only the best things to say about Shannon and her team! They're responsive, reasonably priced, and I just trust them implicitly with our sweet pup.

read more

Melissa Lucas
21:02 01 Jul 20
We have used Doggie Bliss for years for walks and also dog/housesitting. Their people are

...

extremely professional, caring, and take the utmost precautions. I can't handle my dogs on walks due to back issues, them being big and me being small; I simply don't know what I would do without them.

read more

Caroline Simmons
21:01 01 Jul 20
Most trust-worthy dog service in Santa Monica! Highly recommend!

Evans Craddock Seger
00:40 22 Jan 20
Cannot say enough wonderful things about Doggie Bliss and their wonderful team! I was new to LA and

...

nervous about finding someone to take my dog out for mid-day walks and Doggie Bliss made it so easy! Their dog walkers are professional, reliable, and clearly love what they do! I also appreciate how easy it is to schedule things through their site. Their dog walkers do a great job of communicating while you're out of town, etc, so you know your pup is in good hands.

read more

I have been using Doggie Bliss for a little over a year now. Shannon, Alina, and the rest of the

...

crew have been fantastic with my occasionally fearful dog. He goes on both regular walks and the hikes. They always provide feedback on the walks by email with a picture so I know what he has been up to that day while I am at work. Highly recommend.

read more

Kevin Kong
19:05 01 Sep 18
Highly communicative, very professional, on time, will check on not just dogs but anything weird in

...

the apt (have made sure my stove's off, mail is brought in, etc). And my pup Watson always loved the walkers!

read more

We've used Doggie Bliss for 2 years now since I took full-time job from being self-employed and

...

working from home. I highly recommend this company for the following reasons: 1) Coverage no matter what. If my regular walker can't make it, they arrange for a back-up walker that I've either met before or can meet in advance. 2) Convenience. I can reach them in a variety of ways and easily change my schedule online. 3) Easy payment. My credit card is automatically billed and I'm emailed a detailed receipt. 4) Last but definitely NOT least: my baby girl LOVES our regular walker. He's very patient with all her quirks and is very flexible with my changing schedule.

read more

rennie skepner
20:17 14 Oct 14
I am so delighted with Shannon walking my errant mini wirehaired doxies!. She does wonders with

...

them, and they adore her. Her services are so professional, and consistent, I couldn't be more comfortable or pleased with Doggie Bliss, nor could I rave more of the services. Many, many thanks, Shannon and staffRennie Skepner

read more
Next Reviews
Tell Us About Your Pet

Fill out our new client contact form so that we can learn all about your pet, and match them with the perfect Doggie Bliss team member!

Meet & Greet

Meet your pet caretaker, and learn more about our service, while we interact with your pet and learn how best to meet your needs and expectations. We now also offer Facetime meetings!

Experience Pure Bliss!

Our goal is to provide you with the very best, personalized pet care, while allowing you to be completely relaxed and worry-free. Plus, you'll love the service feedback reports that you'll receive after every walk or visit!