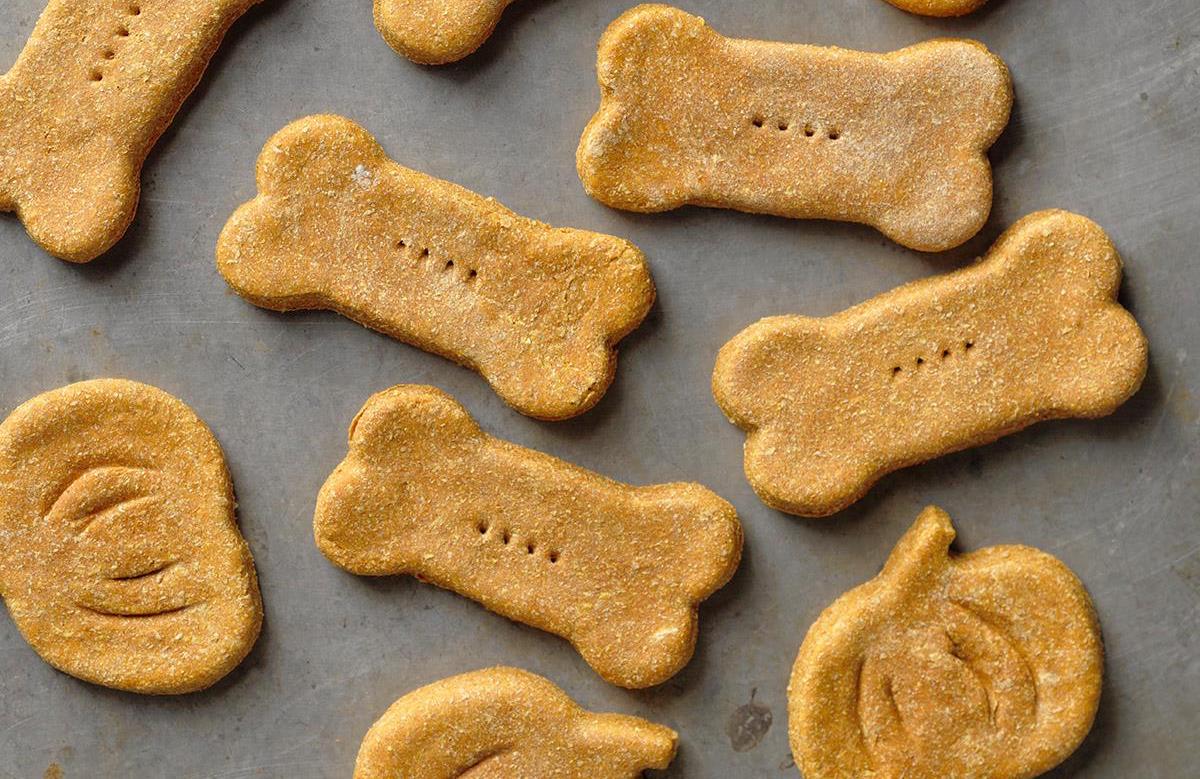 Has all of this extra time at home given you a newfound love for baking? Then your pup will surely appreciate this oh-so-easy and delicious recipe with just 3 healthy ingredients! It can also be a fun project for your children to do on a rainy day. It's a win win! ?
Easy 3-Ingredient Organic Dog Biscuit Recipe
Ingredients
2 cups organic flour (consider using chickpea or oat flour if you'd like to avoid wheat!)
1 cup canned organic pumpkin
1/2 cup organic peanut butter
Directions
Preheat your oven to 375°F

In a large bowl, mix together the pumpkin and peanut butter

Stir in the flour and combine the mixture into a dough

Roll out the dough onto a floured surface

Cut the dough into shapes with your favorite cookie cutter

Place the treats half an inch apart on an un-greased cookie sheet

Bake for approximately 12 minutes

Chow down!