Same Doggie Bliss feel…
FRESH NEW LOOK!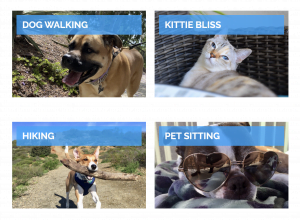 During these uncertain and scary times, Doggie Bliss has been keeping busy and pushing forward. We are happy to bring you some PAW-sitive news as our valued client ?
It is our pleasure to announce our
NEW and IMPROVED WEBSITE!
Same great Doggie Bliss feel… just more of a modern style with more to offer, and easier ways to navigate through all those must-see pages!
Please stop by, give our site a click through, and enjoy our new look and content! You will be happy to find: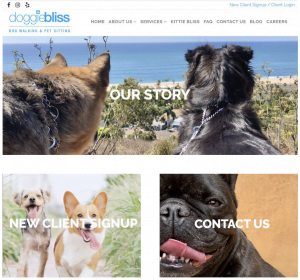 We'd like to thank you for your ongoing love, support, and patronage. Be sure follow our Instagram and Facebook pages for some fun new posts, including a CONTEST to celebrate our new website! ?
With Love & Gratitude,
Shannon Hill, Owner
Monique Gomez, Manager
(310) 391-2116
Office Hours: Monday-Friday 8am-5pm
[email protected]
www.doggiebliss.net