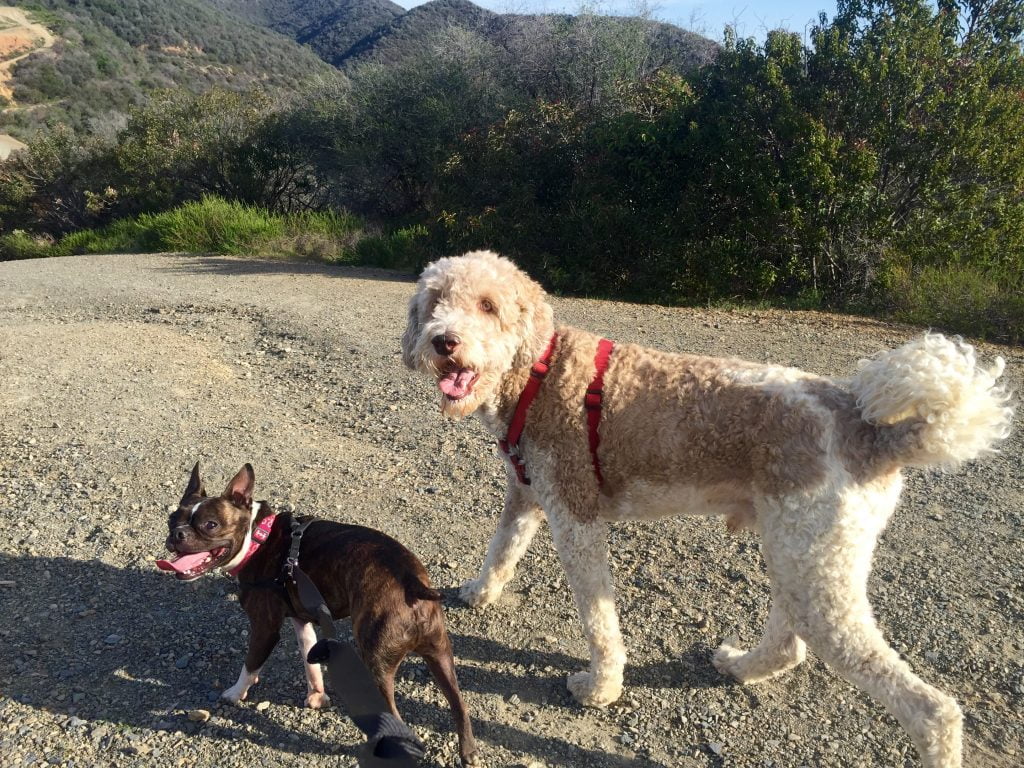 Los Angeles has hundreds of hiking trails, that serve as the perfect setting to workout and appreciate the scenic outdoors. Today, we take a look at some of LA's dog-friendly hiking trails.
Runyon Canyon Loop
The Runyon Canyon Loop is a star-studded hiking trail, that has seen the likes of Ryan Gosling, Charlize Theron, and Orlando Bloom, with their pets of course. The hiking trail offers a 3 miles round-trip with stunning views of LA and the Hollywood Sign. The Cloud's rest trail summit overlooks the Hollywood Hills. There is also a off-leash region by the trail where your dog can run free. Celebrities and tourists frequent this hiking trail, so if you are looking to avoid crowds and some solitude while hiking then this may not be the best trail for you. However, you could try going hiking with your dog in the earlier part of the day, during weekdays. The hiking trail sees many people on weekends.
Echo Mountain
This hiking trail was a mountain resort in the 1930s. You will find numerous ancient plaques on the trail, and it is quite scenic too. The trail is 11 miles long and is relatively more difficult when compared to other trails. This Echo Mountain trail is certainly not for pets that are not used to hiking, or pets that are not in good shape. You want to look at one of the other trails on this list if your dog is not very active. If you are hiking up the Echo Mountain trail during summer, make sure you carry a cooling vest and water, so your pet cools off and stays hydrated, and does not suffer a heat stroke.
Mishe Mokwa Trail
The Mishe Mokwa trail is relatively easier than the Echo Mountain trail and is about 6 miles long. It can be attempted by beginners as well, and takes about 3 hours. The Mishe Mokwa to Sandstone peak trail is popular among may hikers. You get to appreciate the lovely views of the Channel Islands, alongside the riparian canyons and rock formations on the hike. If you think the rugged trail and heated rocky landscape may take a toll on your canine's paws, dress them in booties. There are also camping facilities that are available on this trail.
***Please check out our other post "Fido's Hiking Bag," for a list of hiking must-haves for your pup! Also, if you'd like to treat your doggie to hiking adventures all week long, contact us!***